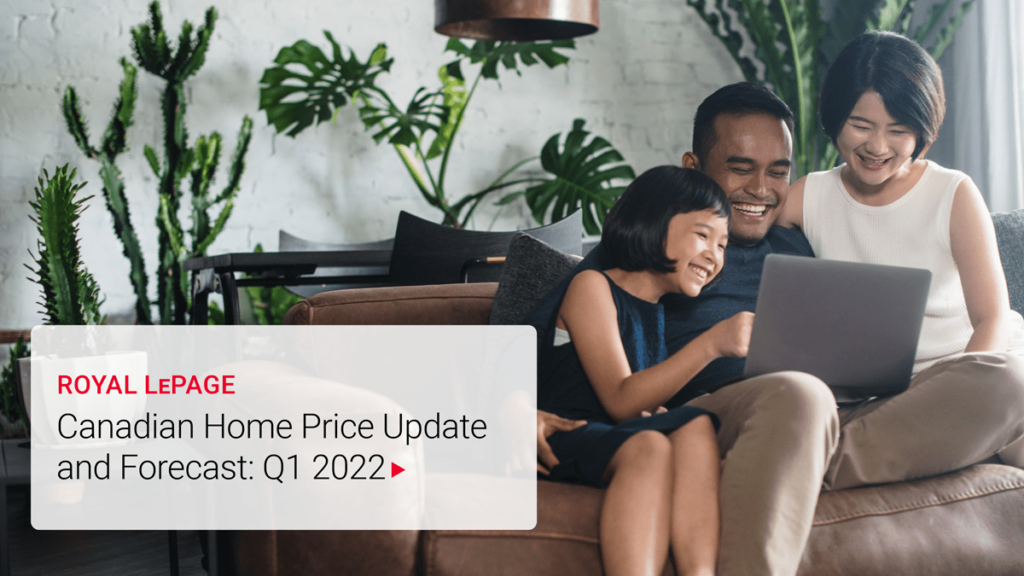 The Royal LePage House Price Update and Market Forecast, distributed each quarter, includes price data and insights from experts in 62 real estate markets across the country, as well as national and regional forecasts.
Key highlights from the national release include:
Royal LePage increases its 2022 forecast to 15% following exceptionally strong first quarter.
National aggregate home price soars 25.1% year-over-year in first quarter of 2022 – highest Q1 gain on record.
Kingston, Ontario, posts highest year-over-year aggregate and detached home price gains in Canada for the second straight quarter.
Four markets in Ontario's Golden Horseshoe region report median single-family detached home prices above $1 million for first time.
Early signs of moderation appear as some urban markets unveil improved conditions for buyers.
Promising new federal and provincial policies aimed at tackling housing availability and affordability not expected to provide relief in 2022.
Read the full national release here and find regional insights here.