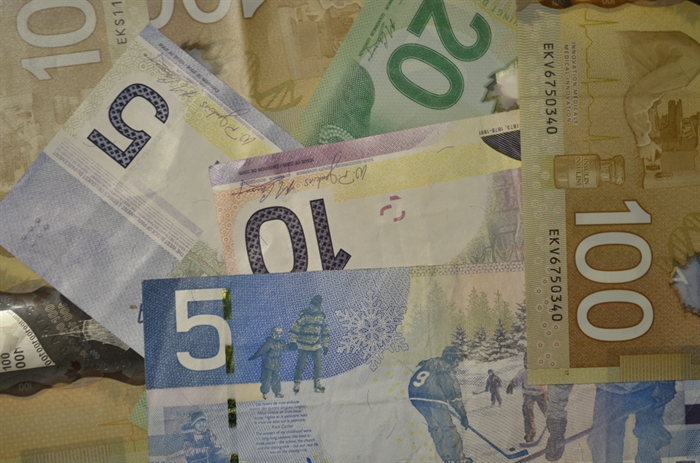 The cost of buying a home in Canada continues to grow more and more out of reach for Canadians, according to a new report on home affordability by the National Bank of Canada.
A representative household now needs to spend 45 per cent of its income on mortgage payments, the report says.
The report looked at only 10 housing markets in the country to determine a number of factors like income levels required to support home prices. Vancouver tops the entire country, where a household income of $252,877 is required to service a mortgage on a representative home.
The report doesn't include Kamloops or the Okanagan, but comparative numbers can be extrapolated.
For example, the typical single-family house is about the same price in Victoria as in the Central Okanagan.
In Victoria, that house sells for $959,209 compared to $933,600 in the Central Okanagan.
In order to afford the Victoria house, the buyer or buyers need to have an annual income of $190,678 and it would take 116.7 months of saving 10 per cent of their incomes in order to accumulate a $70,921 downpayment.
The costs would not be much different in the Central Okanagan.
The typical single-family house in Kamloops sold for $673,602 in July and, in the North Okanagan, it sold for $666,700.
Those prices are slightly higher than a typical condo in Vancouver. At $655,352, that requires a household income of $131,975.
The South Okanagan does not determine a benchmark or typical house price but uses average prices. A single-family home there sells for $779,537.
That's very close to the typical home in Hamilton at $779,037. That requires an income of $155,870 in order to make a monthly payment of $3,214.
Nationally, the decline in housing affordability in the second quarter of the year is the steepest drop since 1994, the National Bank report says.
It is also a reversal from recent trends.
"Income growth and lower interest rates were conducive to improving affordability for most of the past two years," the report says. "That is no longer the case in 2021, as income growth is being easily outpaced by home price increases, while mortgage interest rates also rose on a quarterly basis."
On the plus side, interest rates have edged downward in recent weeks and there has been some price modification in some parts of the county, but not in Kamloops or the Okanagan.
Prices increased, nationally, by 5.9 per cent during the second quarter of the year.
"To give some scale to these numbers, the median home price in Canada increased $38,000 in the quarter and $89,000 from a year ago," the report says.
The full report can be seen here.
---