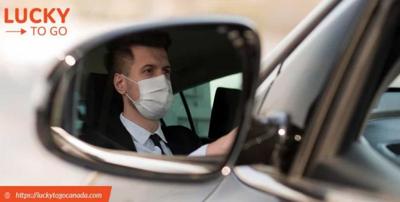 The release of long pent-up demand has propelled Kelowna's first ride-hailing service to great success in its first few days of operation, company officials say.
Forty drivers with Lucky To Go have been busy since the service started on Canada Day, chief executive officer Mandeep Rana said Friday, and more drivers are signing up every day.
"The response from the market has been fantastic, even better than we thought it was going to be," Rana said.
"I think that's because many people are familiar with how a service like this works all around the world, and they're just so excited that it's finally been allowed to come to Kelowna," Rana said.
The company, which is licensed to operate all around B.C., had planned to begin service in Vancouver or Victoria with Kelowna launching in the fall.
But in the last few weeks, Rana said, company officials realized there was considerable unserved demand in Kelowna that could be immediately capitalized upon. The company plans to begin service in Penticton and Vernon by the end of July.
Two other companies have been approved to operate in the Okanagan, but Lucky to Go is the first to begin service.
A ride to Kelowna airport from a downtown Kelowna hotel with Lucky to Go will cost between $27 and $32, compared to a taxi fare of between $40 and $45, Rana said. A trip from downtown Kelowna to Big White should cost about $80 with Lucky to Go, he said, compared to $140 for a taxi.
Customers need to download the Lucky to Go ride-hailing app, which provides real-time information on the location and availability of drivers. Customers can choose to tip, Rana said, and they can also provide a satisfaction rating for the driver.
Among other benefits, ride-hailing services should help increase the availability of safe transportation home for locals and tourists leaving Kelowna bars this summer, Rana says. In the past, Kelowna city council has complained about the lack of taxis available during the so-called bar flush, raising the prospect of impaired people getting behind the wheel.