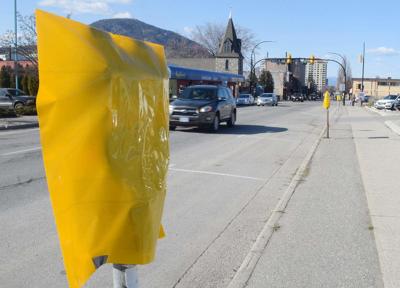 In a bid to boost downtown businesses, the City of Penticton will be offering free parking through May 30.
The change applies only to metered spaces on streets, not lots, and time limits are still in effect.
"This decision supports shorter visits to businesses and access to essential services in our downtown through this difficult period," Penticton Mayor John Vassilaki said in a press release.
"It also recognizes the current reduction in parking activity overall and the reduced requirement to empty meters, thereby allowing our bylaw officers to respond to more pressing needs across our community."
Lynn Allin, president of the Downtown Penticton Association, is quoted in the release describing the move as a "first and timely step towards supporting those businesses that are currently operating during this challenging time."