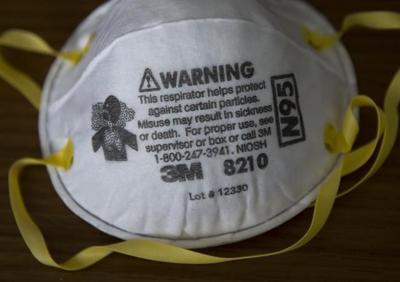 When B.C. schools re-open on June 1, for those children and teens whose parents want them to return to class, a variety of new measures and protocols will be in place.
Details of the voluntary return to school plan, announced Friday by the government, include mandatory hand-washing before entering buildings, greater separation between student desks, staggered recesses to keep kids apart, and a prohibition on the sharing of times like pens, food, and phones.
Janitors will clean high-contact surfaces like doorknobs, toilet seats, keyboards and desk at least twice a day, and the entire school will get a "deep-cleaning" every day.
"We've looked at what measures other jurisdictions are putting in place and we're taking direction from our provincial health officials, so students, educators, and staff know we're taking every precaution to protect their health and safety," Education Minister Rob Fleming said in a Friday press conference.
Masks will not be required and the government will not be encouraging students, teachers, or support workers to wear them. Kids can only sit on to a bench on school buses, unless they are from the same household, and drivers will be behind plexiglass shields.
It isn't clear that all returning students will be in class with the same teacher they had before classes were suspended in mid-March.
"Classes will stay with their teacher in every circumstance where that's possible. There will be some exceptions due to health conditions and those sorts of things," Fleming said.
"But we have school based teams to fill in gaps should they arise, and we expect classes to be kept together," Fleming said.
About 5,000 of B.C.'s students, mainly the children of essential service workers, have been attending classes for several weeks.
The government's return to school plan has been endorsed by the B.C. school trustees association, a province-wide parents' group, and the union representing support workers.
However, the BC Teachers Federation, on its Twitter feed says while it appreciates what it describes as a collaborative approach "there are still areas that need more work".
"It's also good that there is recognition that wearing a mask is a personal choice and that it's important to treat people wearing masks with respect. However, more work is needed on the availability of personal protective equipment for teachers who want or need it", the BCTF says.